• Sparkly User Guide
• The Four Cs
• Shapes
1. Round
2. Princess
3. Emerald
4. Cushion
5. Marquise
6. Radiant
7. Oval
8. Pear
9. Heart
10. Asscher
• Certification
• Settings
• Wedding Band Styles
• Metal Colors
Round
When you first start thinking about diamonds, you probably imagine a dazzling, perfectly round solitaire ring, or the classic round studs. The round shape is so universally loved, that nearly 70% of all engagement rings sold contain round center stones. But how did the round diamond come to be considered as the Cadillac of diamonds?

(Buy Round Rings on JamesAllen.com)
The round diamond has become timeless and classic, which is why there is always such a high demand for them. The bad news is, the increased demand commands a higher price, but because of the increased profits, diamond cutters are incentivized (and pretty darn good) at cutting rough diamonds into perfect round stones.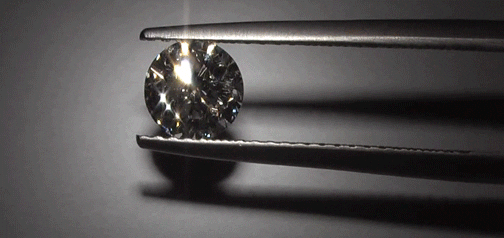 To find the most sparkly round stone—or what the experts refer to as "ideal optics" —use the info here:
Aim for/Dream Specs:
Table width percentage between 54%-58%
Depth percentage between 59%-63%
Crown angle between 33%-35%
Girdle of 2.5%-4%
Girdle thickness of thin to thick
When round stones are cut as mentioned above, something pretty magical happens. This is where you will find "hearts & arrow" round cuts, where you can see those shapes within the diamond (depending on how the light hits it), as well as a ton of beautiful white light.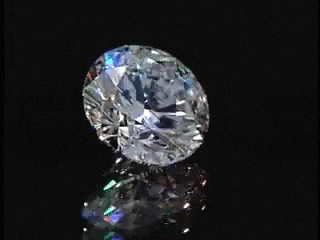 The white light that reflects to the top of the diamond also has some major advantages aside from being delicious eye candy:
1.    It can dramatically make round diamonds that have more color (G-K color range) appear to be nearly colorless. This is because the white light drowns out the yellow tint of the diamond when looking at it from the top.
2.    This white light can also hide inclusions that otherwise would not have been "eye clean" if it was not cut as well.
Are there any downsides to getting a round stone?
Short answer: No, a classic is a classic for a reason and it's hard not to be happy with a beautifully cut round stone.
Slightly longer answer: Round stones are the most popular cut, which means your ring might be less unique and cost a little more.
That being said, you do you!

(Shop Round Rings on JamesAllen.com)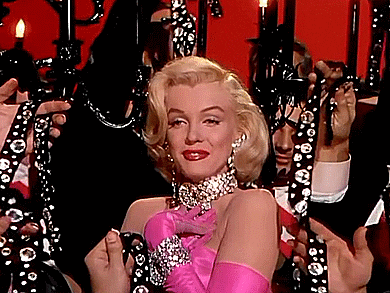 See How Round Ring Styles Look In Real Life:

(See Round Solitaire Ring Styles on JamesAllen.com)