Learn > Wedding Band Styles > All Styles
• Sparkly User Guide
• The Four Cs
• Shapes
• Certification
• Settings
• Wedding Band Styles
• Metal Colors
Classic
Classic wedding bands are a great option for someone who is looking for a timeless piece to compliment your engagement ring. A "classic" or plain style wedding band is usually one made of yellow gold, white gold or platinum and can be made in a variety of widths. Some opt for a thicker band that creates a more bold style while others are into razor thin bands that are very on trend at the moment.

(Shop Wedding Bands on JamesAllen.com)
Since classic wedding bands have no extra frills such as added diamonds, engraving, twisted detail, etc., this option is known to be a go-to for those who are concerned about comfort. If you work with your hands a lot and are concerned about losing or damaging smaller diamonds, a classic band could be a great option for you. Classic bands can easily be worn with your engagement ring or alone if you're going for a more minimalist look.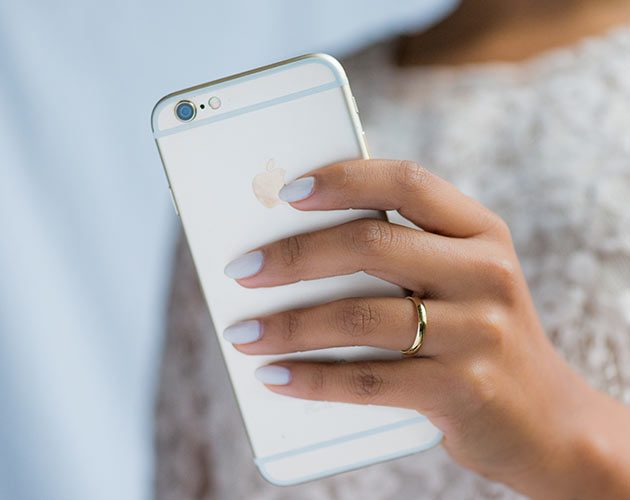 Anniversary
Although you don't technically need a special occasion to gift beautiful fine diamonds and jewelry, an anniversary is definitely a great excuse! Many couples have started the tradition of adding a wedding band to their ring stack either for milestone anniversaries (5/10/25 year marks) or "just because". These anniversary bands are a great excuse to add to your stack and switch up your usual style with something unexpected like a colored gemstone pave band or maybe even try a different metal color than you usually would.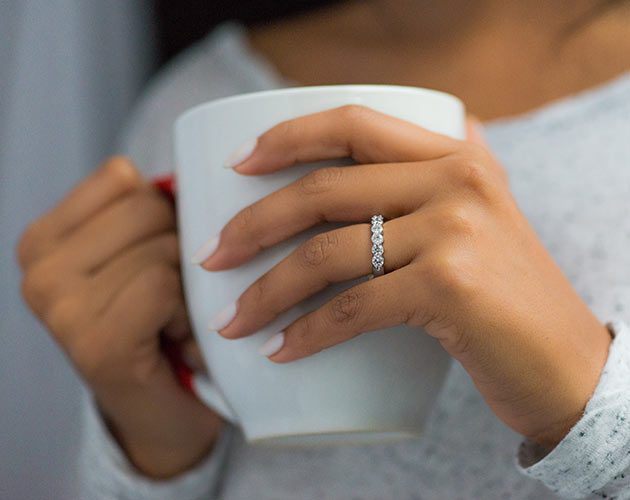 Eternity
Eternity bands are especially romantic because many see them as representing everlasting love with their endless row of diamonds (aw, how sweet!). Each diamond is perfectly matched to the one next to it, creating a very beautiful and dense amount of sparkle. Many love the way an eternity band pairs with their engagement ring and wear them together as a set, as well as on their own or even on different fingers. There are no rules when it comes to bling!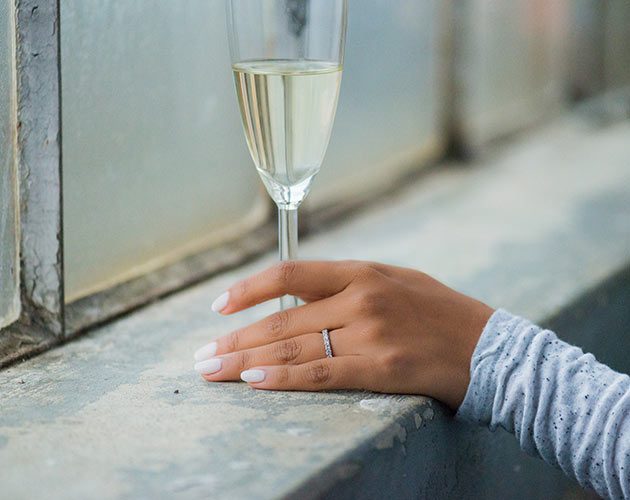 Engraved
Engraved wedding bands for both men and women are a great way to give your ring that extra personal touch. There are a variety of unique custom engravement design options available out there when you find the right jeweler. Whether you want to give your band a more vintage design pattern or just want to engrave a few loving words for your significant other—engraving is a great option when it comes to customization.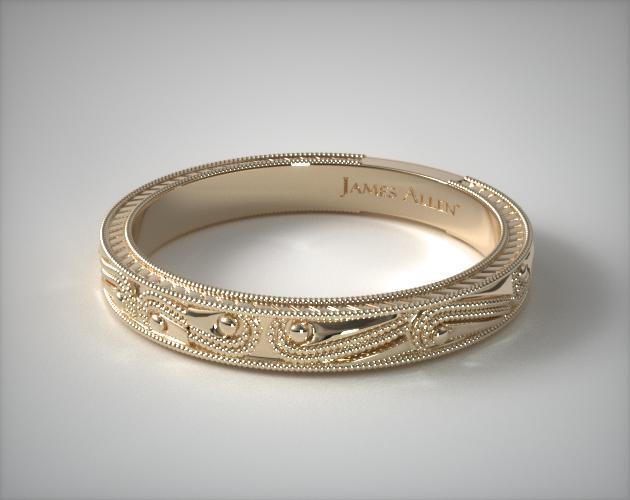 Ring Wraps and Enhancers
What are ring wraps and enhancers you say… well we're here to fill you in! Ring wraps and enhancers are bands that are specifically made to piece together and compliment your engagement ring. It's hard to describe what these are because the design options are truly limitless. You can create a really impressive ring set using wraps and enhancers by surrounding your engagement ring stone with additional stones, mixing metals with new bands, stacking a few bands together to create a whole new look…we could go on forever! It's really better to just show you, rather than tell you. Take a look at some examples of bands that are designed to pair with your engagement ring.

(Shop Wedding Bands on JamesAllen.com)