Learn > The Four Cs > Carat
• Sparkly User Guide
• The Four Cs
1. Carat
2. Cut
3. Color
4. Clarity
• Shapes
• Certification
• Settings
• Wedding Band Styles
• Metal Colors
Carat
Okay—most of us know what carat means, but there's a lot of idiosyncrasies and details that go into what actually makes carats matter in the scope of The Four Cs.
First off, it's important to note that carat is actually the WEIGHT of the stone, not the size of its physical appearance (although they obviously can go hand in hand).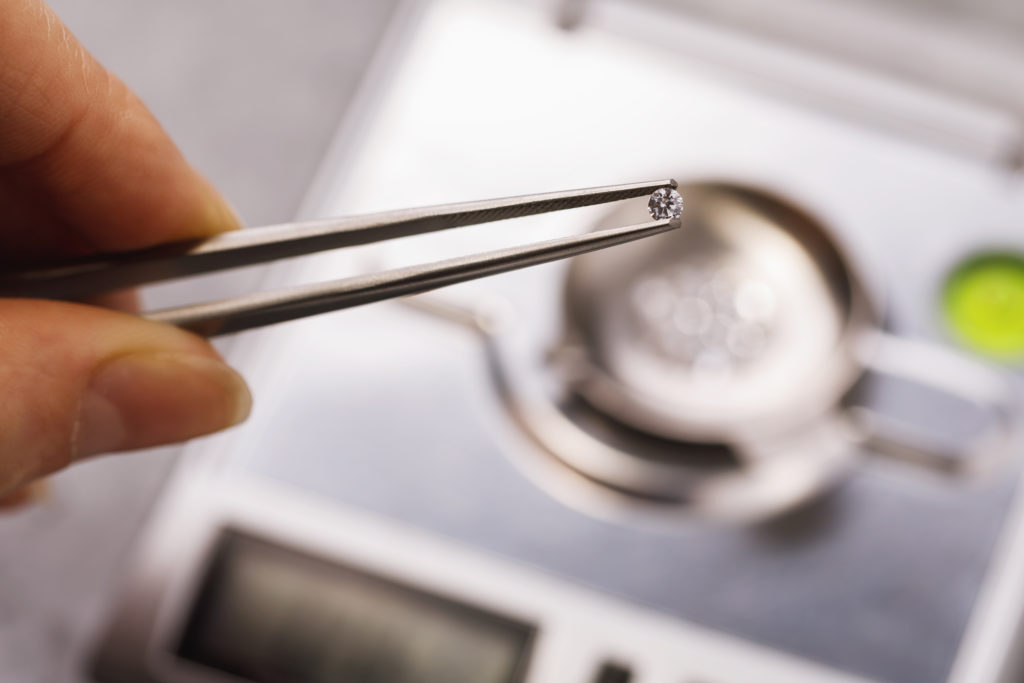 Next, it's good to know that there are certain instances that can make a diamond look bigger or smaller than the carat size suggests. For example, there are some stones that look tall, but a big portion of the weight is in the part of the stone people typically don't see (like the part that rests in the setting).
Additionally, there are some cuts and shapes where the weight is toward the top of the stone and will make the diamond appear larger. When this happens, we say that a diamond faces up bigger. This can be a great hack to make your diamond look bigger than it actually is, but again, we highly encourage you to pay special attention to cut quality as we typically encourage having the most sparkly ring possible vs. the largest.
Just so you know: The average carat size for the center stone in engagement rings in 2017 was 1.2 carats.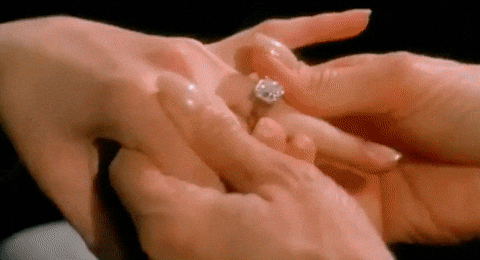 The Sparkly Sum Up
Remember this: If you lower the clarity and color to the point where it won't be noticeable with the naked eye, you can typically up your carat size.
Example: Maybe you thought you couldn't afford a 1.1ct stone, however, if you get a G color and eye clean SI2 diamond, you are suddenly in your budget for a larger stone.
Remember this: Another trick for maximizing the carat size of your diamond is to buy diamonds that aren't a whole number.
Example: A diamond that is 0.88 carats will likely cost less than a 1 carat ring, and honestly, most of us won't notice the difference.
One of the reasons we created Sparkly is to give you an alternative way to see real rings in real life scenarios other than under the florescent lights of a jewelry store. So get to it! Explore,
scroll, save and start comparing those 0.8 and 1.2 rings in a range of colors and clarity.
We know this is A LOT to remember, so bookmark this page if you're serious about maximizing your bling quality!